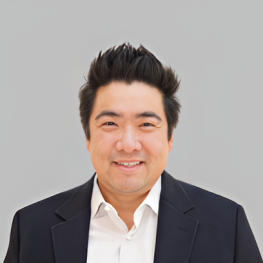 Stan Wang, PE,PTOE
Executive Vice President, Transportation
Stan joined Atlas after building a career and progressing to a leadership role for over twenty years at a global AEC firm. Stan brings a broad perspective on the needs of Chicago-area public infrastructure agencies and how Atlas can best serve them.
A civil and traffic engineer by background, Stan has led and contributed to several of the largest, most complex, and most innovative transportation infrastructure initiatives in Illinois like the Dan Ryan Expressway, the Jane Byrne Interchange, the Loop Link, and the proposed Illinois Autonomous and Connected Track. His management and engineering expertise spans a wide array of projects; from planning and feasibility studies to Phase I Preliminary Engineering and Phase II Final Design on urban corridors, major expressways and interchanges, complex intersections, bridges, and transit systems. He is an accomplished engineer in the design and implementation of "Complete Streets" that balance accommodations between roadway users as well as in the analysis of congested urban corridors and expressway networks. Stan has excelled at leading multi-disciplinary teams of architects, planners, environmental, construction and public outreach professionals and all types of engineers to identify the best solutions for complex and unique infrastructure challenges.
Stan is an alumnus of the University of Illinois Urbana-Champaign, with Bachelor of Science and Master of Science degrees in Civil Engineering. He is a registered Professional Engineer in Illinois and a Professional Traffic Operations Engineer.