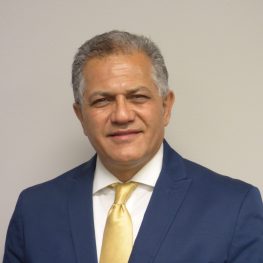 Behzad Amini, PhD, PE
Director of Transportation
Behzad is Atlas' Director of Transportation, responsible for Transportation and Civil Engineering projects. He has 28 years of experience as a Director, Senior Project Manager, and Project Engineer on variety of civil engineering projects for Illinois Department of Transportation, Illinois Tollway Authority, City of Chicago Department of Transportation, Cook County Department of Transportation and Highways, DuPage County, and Municipalities.
Behzad received his Bachelor of Science and Master of Science degrees from University of Wisconsin-Milwaukee, and he earned his Ph.D. degree from University of Wisconsin-Milwaukee in collaboration with University of Wisconsin-Madison. He is a registered Professional Engineer in State of Illinois, Wisconsin, and Indiana.