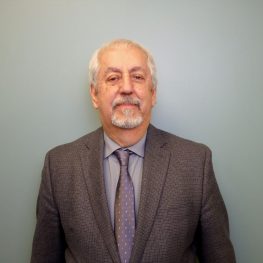 Basar Cielek, PhD, PE, SE
Chief Structural Engineer
Basar is the Chief Structural Engineer at Atlas responsible for all Structural Projects. He has 40 years of experience in Structural Engineering working as a Lead Design Engineer and as a Project Manager on variety of roadway and railroad bridges, buildings, and utilities projects. Basar has a diverse background designing projects such as CDOT Skyway Bridge Rehabilitation, Illinois Tollway Elgin-O'Hare Western Access Multi Span Steel Structures,  Illinois Tollway Design Upon Request Projects, Culvert Replacement Project on US 20 at IL47/IL 72, and ILL. Rte. 43, Peer Review of Hastings Bridge Design-Build Project, Peer Review of building projects in City of Chicago for implementation of building code compliance, Kennedy Expressway Rehabilitation, CDOT and CDA bridge inspection projects, O'Hare Modernization Program Design of Runway 10C-28C, CTA Wilson Street Transfer Station, and many more. He is known as an expert in Design of Earth Retention Structures. He has reviewed many journal articles as an Associate Editor of ASCE Practice Periodical on Structural Design and Construction. Basar also has more than twenty years of teaching experience in Civil and Mechanical Engineering. He is a member of ASCE, ASME and SEAOI.
Basar received his Bachelor of Science and Master of Science degrees from Istanbul Technical University in Istanbul, Turkey. He received his Ph.D. degree from Lehigh University in Bethlehem, Pennsylvania. Basar is a Professional Engineer and Structural Engineer in State of Illinois and a Professional Structural Engineer in State of Utah.