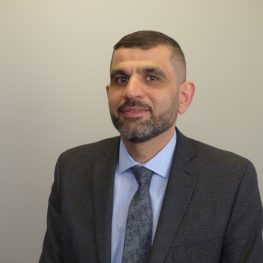 Asaad Tawfeek, PE
Director of Construction Management
Asaad has over 20 years of experience in civil engineering and construction management diversified in transportation and building projects. His experience in leading all functions of construction project management including planning, directing, and managing projects from conceptual to completion phase to ensure the projects are completed within the set timelines, budgets and to the expected standard.
Asaad received his Bachelor of Science in Civil Engineering degree from Baghdad University. He is a licensed Professional Engineer in Illinois and is a certified Project Management Professional (PMP), Certified Construction Manager (CCM) and certified Leadership in Energy and Environmental Design (LEED Green Associates). Asaad is also a member of Illinois Road and Transportation Builders Association (IRTBA) Bridges Subcommittee.